It's been said by some major players in the marketing world that we're in the era of 'peak content' and content marketers need to step up their game to keep up. This means making fundamental changes to your marketing strategy to increase your audience and attract more of your ideal customers.
As many companies embrace the idea that 'content is king' when it comes to inbound and digital marketing, the internet has become saturated by content. How many times have you seen variations of the same article, reiterating the same information? Consumers are overwhelmed by information and their eyes glaze over upon seeing another generic blog. While content marketing remains important for SEO, the peak content era dictates that modern content writing must go beyond SEO and offer something unique. To make your content stand out from the crowd, you need to offer readers something they can't get anywhere else.
Your Content Game Plan: Do You Need A Quantity Or Quality Strategy?
Your response to the peak content era will largely depend on your business's needs. Some businesses focus on producing large volumes of content to attract as many clicks and views as possible, while other businesses strive to reach a more targeted audience. For those business, producing smaller amounts of valuable, industry-specific content is a better strategy to attract the best leads.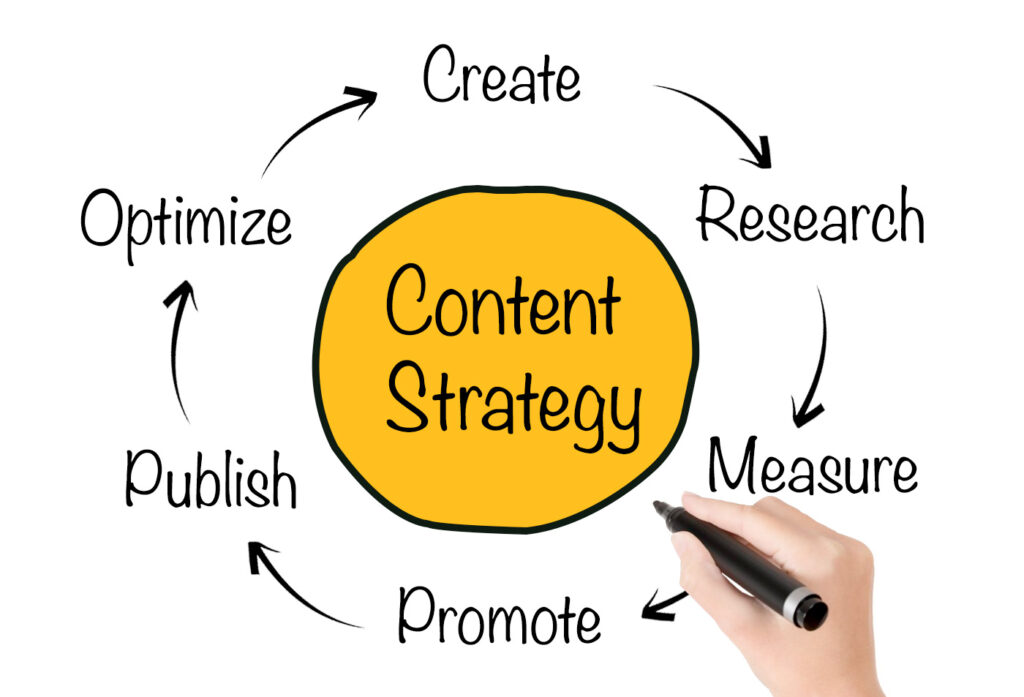 For example, consider that businesses like online news publications depend on advertising to generate revenue. Because brands purchase newspaper ads to gain exposure, news outlets want to attract large volumes of visitors to their site so those ads are seen by thousands of consumers. In result, news outlets don't need to attract a specific demographic to their site; they need to produce hundreds of content pieces daily aimed at a broad audience to garner the most clicks and views to sustain their advertising revenue.
However, if your business relies on consumers with specific needs or interests, focusing on quantity isn't the right content strategy for you. You may attract a lot of visitors to your site, but they'll bounce when they realize that your product or service doesn't solve their needs. To reach the type of consumers you want to attract, you need to produce high-quality inbound marketing content that will keep your target audience coming back for more. Writing quality content will help establish your business as an industry thought leader that your target audience can trust, and encourage them to visit your site again to read more of your content.
Content Is Still King… When It's Informative, Engaging, And Shareable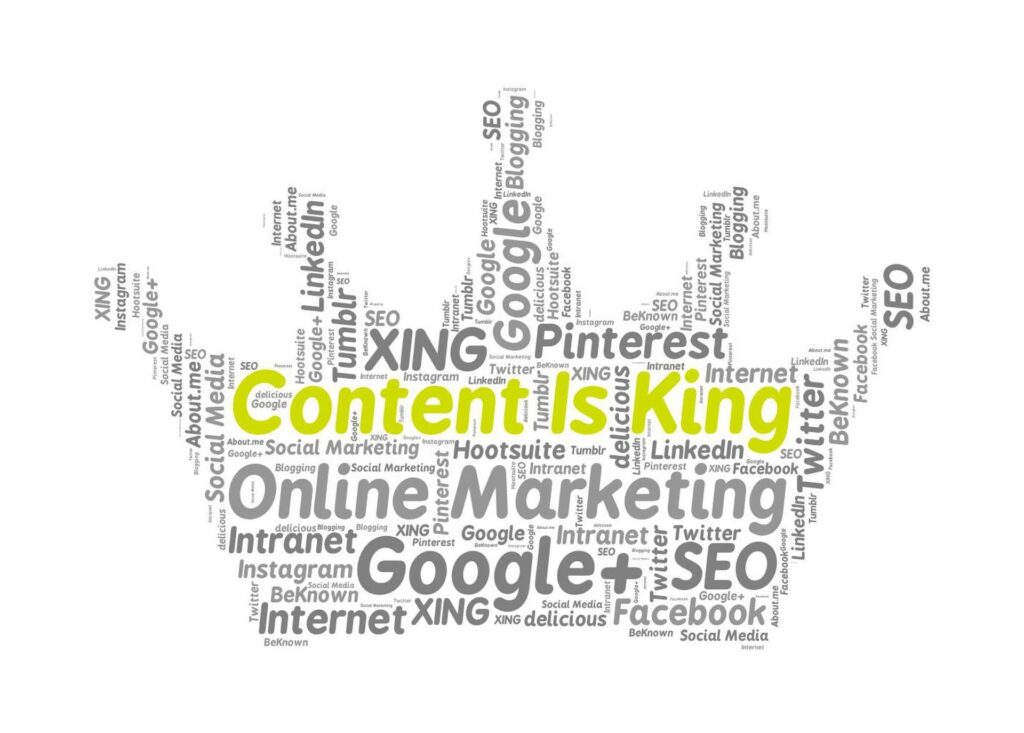 First, let's break down the basic anatomy of valuable content:
Shows a clear understanding of who your target audience is. Your content is relevant and appeals to their personas, goals, and pain points.
Answers questions and provides unique insights or perspectives that your readers can't find anywhere else. Your content should be educational and focused on the needs of your audience, rather than pushing your products or services.
Uses facts, statistics, and other forms of data to backup your knowledge. High-quality content isn't written off-the-cuff. Your content should be thoughtful and researched.
Considers all stages of the buyer's journey. Guide your readers through the sales funnel by suggesting an action they can take after reading your content. For example, you may want them to read another article, share your content on social, sign up for your newsletter, download a pdf, click on your products/services page, or contact you for more information.
Now that you have a basic idea of what quality content should look like, let's go deeper. While sharing your industry expertise with your target audience is important, there are some other factors to consider when writing your content. To turn your content creation into a lead-generating marketing strategy, consider these tips:
Be personable.

Nobody wants to read blogs and articles that sound like they were written by a robot. Consumers want articles with a personable, uniquely human touch. For example, tell stories that consumers can relate to, such as tough life lessons, inspiring moments, or funny things that happened to you. Your content should be engaging and touch on topics your target audience can relate to.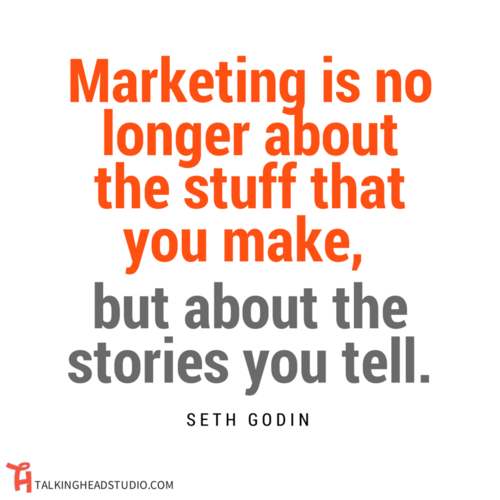 Don't write a sales pitch.

Of course you're excited about your product or service, and you want people to know how they can benefit from your business. But pitching your brand to consumers too early in the sales funnel will only make them click away. Use your content to draw consumers in, share your knowledge, and establish a positive, trustworthy reputation.

Don't write an essay, either.

Insightful, valuable content should contain some research to support your credibility. That said, you don't need to write an essay complete with a thesis to show off your knowledge. Avoid overwhelming your readers with information. Aim to provide a readable, high-level overview that hooks people in and showcases your expertise.

Consider tone, language, and context.

Your tone should match your target audience and the image you want your brand to present. For example, you may want to sound professional, friendly, inspiring, or humourous. You should also use language and jargon your readers are familiar with. The situations or examples in your blog should be relatable to their industry, interests, or needs.

Distribute it on the right social channels.

While posting new content on your website will help attract visitors from search engines, distributing your content on the right social platforms can maximize your potential views. As search engines evolve incorporate social media, social signals that highlight your brand's popularity and activity are gaining prominence. Consider what social media channels your target audience is using regularly. If you want to target B2B consumers and professionals, you may want to share your content on LinkedIn. If you want to attract everyday consumers, share and post regularly on Facebook. If your target demographic is younger, you might want to establish your brand's presence Instagram and SnapChat.
Grab More Attention And Social Shares With Visual Content
To attract more attention to your content, create visual content to accompany your blogs and articles. This can include YouTube videos, custom graphics, funny memes, and infographics that will immediately make your content more eye-catching, appealing, and shareable. The addition of rich content that complements your content can boost your SEO ranking, increase your number of likes and shares on social media, and encourage visitor comments and discussion. If you want to boost your brand's presence on social media, visual and video content is non-negotiable. In 2017, half a billion people watched video content daily on Facebook, and video marketing has been shown to increase customer engagement and drive sales. Visual content is also increasingly important thanks to popular image sharing sites like Instagram and Pinterest. What's more, statistics show that the addition of images helps consumers retain 65% more information, compared to content with no visuals.
There's one caveat, however: you must ensure that your rich content is optimized for mobile. If your infographic takes up the entire screen or your video doesn't load on a smartphone, mobile users will assume your site is broken and click away. And considering the majority of people now use mobile to browse the internet, that's a substantial number of leads to potentially lose.
Boost Your Search Engine Ranking With The Right Keywords
While emphasizing quality over quantity is the most successful content plan for most businesses, you still need to regularly produce content to maintain or increase your SEO ranking. However, posting one or two quality blogs per month that attract readers, contain rich content, and are shared on social media will increase your SEO content ranking more than posting 10 lesser quality blogs per month. Google is smart – it knows when your content is valuable and will boost your ranking so more people can see your blogs. And when your quality content is optimized with the keywords your target audience is looking for, you'll become even more visible on search engines and easier for your audience to find.
When optimizing your content with keywords, many find that there's a lot of competition for short-tail keywords and it's easier to rank for long-tail keywords. Short-tail keywords are generic keywords that include only one or a few words (i.e. "sailboats"). If you run a boating company in the Toronto area, you can imagine how hard it would be to rank on the first page of Google when consumers search for "sailboats." And even if you managed to rank for such a broad keyword, chances are most of the clicks to your site wouldn't be from the people you want to target.
Long-tail keywords are more specific and consequently have a lower search volume (i.e. "sailboats for sale Toronto"). However, aiming to rank #1 when consumers search for "sailboats for sale Toronto" is an achievable goal and you'll attract more traffic from your target audience – people in your city who want to purchase products like yours.
Want To Amp-Up Your Content Strategy? Here's What You Need To Do Next
If you've decided that creating and sharing valuable content will help your business stand out from your competition, consider your content marketing goals. Ask yourself: "What do I want my content to achieve? Am I capable of meeting those goals on my own? Or do I need extra people and resources to make my goals a reality?"
If you're busy running your business, you may need to work with others to help you create valuable content. If you want to write and distribute two pieces of content per month, consider partnering with a writer or marketing company that will produce original content for you and turn your expertise into informative blogs. They can also help you share your content on the right social channels to maximize your exposure and drive traffic.
If your current marketing efforts aren't giving you the results that you want, it's time to review your marketing strategy to ensure that you're taking advantage of all the benefits content marketing can offer. By creating and sharing SEO content that aims to inform and educate, you can build your brand's online presence and establish yourself as a trustworthy industry leader. And as more people visit your website, you'll have more opportunities to convert those consumers into delighted, repeat customers who spread the word about your brand.
Are you ready to fuel your marketing with a successful inbound marketing and content marketing strategy? Contact Measure Marketing to get results you can measure.