Recent studies show that there are over 2.5 billion people online today. That is a huge number for every business to tap into. The days of cold calling and lists are a thing of the past. The lead generation strategies have evolved and leading in that space is – Online marketing and social selling.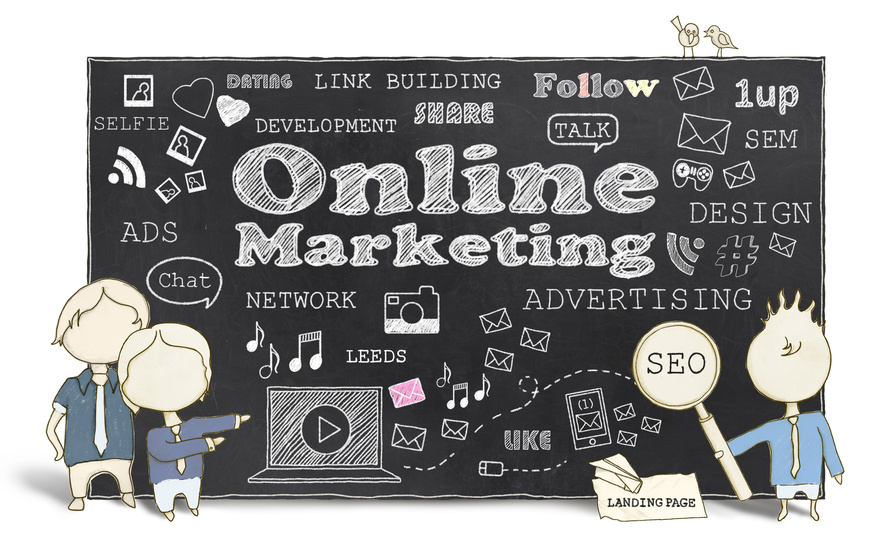 "Digital marketing when done with the right strategy and objectives in mind can increase the revenue and relevance of your business in ways that the traditional lead generation techniques, just never could."
Your business needs an effective digital marketing strategy designed for maximum results. There are a few main tools that can narrow down what your business can do to improve your lead flow.
Website Optimization – Your website is the central hub for potential clients to find information or conducting an online business and where most of the central transactions will take place. Make sure that your website has been updated or optimized in the last year or so if you want to keep up with the online lead generation approach. Some great practices for optimizing your website are:
A customer focused website navigation for an easier understanding of your content
High targeted, relevant content that helps your customers in the decision making process of their purchase
Define the right calls to actions so that your website visitors are navigated through the process seamlessly
Search Engine Optimization (SEO) – This is still the primary lead generation strategy used by the top digital marketers according to most reports. A survey taken online by over 500 marketers concluded that SEO was the biggest impact on lead generation thus far. 92 percent of experts believe that creating good content is the best way to generate great results for SEO in the coming year.
A well done, responsive and optimized website generates leads through searches that consumers do on a daily basis. A great ranking in search results means a higher brand visibility and more traffic; all while generating more leads in the process.
However, the key is to rank for the RIGHT keywords. As a business owner investing in finding what keywords your potential clients are searching for comes in handy, as you produce valuable content and blog posts to reach out on the search engines.
Paid Advertising – Being on page 1 is what most businesses are going after, and a few years ago it was either Organic listings or Paid listings to get the buyer attention, however with Facebook, Twitter, LinkedIn all investing heavily into creating an advertisement platform, the choices are many and costs are comparably lower than Advertising on Google or Bing! The key is to not just find the right keywords but use advanced strategies to target the right audience through paid ads on social media platforms. Reducing advertising costs while generating more leads is what is the prime objective for may organizations today and with the right team, which is qualified as well as experienced, achieving this goal is simple. All you need is the Data driven mindset to measure what works and what needs to be worked upon.
"So, don't restrict Paid ad funds to Google Adwords only, instead explore, test and try social media sponsored ads and display ads for a better return on investment."

Email Marketing – It's a tried, tested strategy that drives results each time it's optimized to get a desired action. Attitude associated with email marketing that I've observed is, to run a newsletter campaign that "looks good" and I prefer for it to be "Reads good" as well as "Look good".
"At the end of the day, when you're trying to get someone's attention and Get a "RICH CLICK" to further engage him or her, you need to think differently. So think of optimizing the subject lines, content, design and the offers in a manner to persuade your readers to help you meet your lead generation goals. Use a platform that is reliable, cost effective and progressive."
Our preferred choice is Constant Contact, because of the functionality and it's ever-evolving design templates. As a small business owner, you want to leverage the system on a consistent basis to engage your contacts
Social media – This is one of the most effective sources for lead generation and over 1.8 billion social media users worldwide can attest to that. 135 million users were added in just the last year alone. Imagine the traffic that can bring for your business as social media in the lead generation digital market continues to grow at such a rapid pace.
Social media doesn't just engage your audiences now, but it also has a strong influence on the buying behaviour of consumers.
These are just some ideas for lead generation in this digital marketing age. If your business wants to succeed in obtaining leads and continuing to grow then I hope these ideas have given you some food for thought to focus on your goals and have your best year ever!
Read more on how you can generate quantifiable leads.
Arti Sharma is the Founder of Measure Marketing Results Inc. A boutique styled, digital marketing company that continues to create value for Small and Mid Sized businesses across the globe while generating ROI on the marketing spend. Learn more about Measure Marketing at www.measuremarketing.net