On May 20, 2014, Google confirmed via Matt Cutt's Twitter account that they have rolled out their latest algorithm update, Panda 4.0. Google's Panda update was first introduced in February 2011 to improve the quality of search results for their users to include more pertinent and authoritative websites. There have been several updates since its launch to further improve this.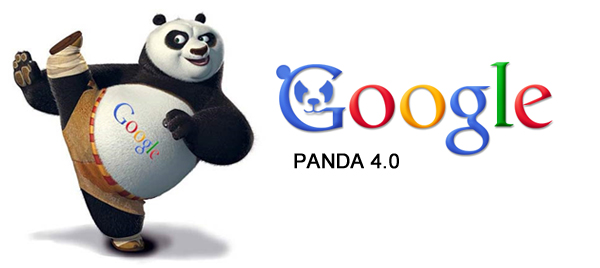 Specifically, Google Panda filtered the low-quality websites with little or poor content. It was designed to tackle content farms that were being used to manipulate search rankings for a website in Google. Google believes that those low-level spam page creators are damaging the Google search product. Thus they are continually changing the algorithms in order to protect against such websites. As a side effect of this update, many small businesses were caught and lost their search visibility to big brands overnight, which created a big buzz in small business & SEO communities.
It is too early to tell how the Panda Update is going affect sites rankings, as there are always winners and losers with each update. Since the start of May there have been seen some sites which gained in organic traffic and some lost organic traffic. A good example of a major site that has been impacted negatively is eBay. eBay's main sub-domain (www.eBay.com) dropped from #6 all the way to #25 in Moz's "Big 10" domain rankings. This is a very significant and quick drop, especially for a company of eBay's size and scope.
Based on the data that is coming out at this point, Panda 4.0 looks to be a major algorithm update and NOT a simple data refresh. This also means that Google has made significant changes in how it identifies websites. Let's see how other SEO Companies respond to and those that will thrive as a result of their Search Engine Optimization best practices.
As with all major updates it takes some time to flush out what exactly is going to be impacted both negatively and positively as the algorithm is very volatile right now and should stabilize in the coming weeks so you can identify baselines and trends to correct. So, stay patient, but be sure you are keeping a very close eye on your analytics starting at the beginning of May to see how your site is being impacted by the update.