It's been almost 20 years since Google made its way into the lives of online users across the globe. Since then, the evolution and changes in the digital marketing field have consistently challenged marketing agencies to stay on top of the industry that offers lots of opportunities for growth, branding and innovative development. Business owners in major cities like Toronto, turn to inbound marketing and internet marketing experts to help them unlock their potential in the digital marketing field. Those well versed in digital marketing can take the current trends, as well as key learnings and pivotal moments from the past, and build strategies that deliver results in today's landscape. 
The evolution of digital marketing has provided us with some key points of development that continue to drive how internet marketing and marketing agencies create and execute their plans. Examining not only which elements are responsible for carving out the digital marketing field but how they continue to shape the current and future trends can assist businesses in creating their own effective digital marketing strategy.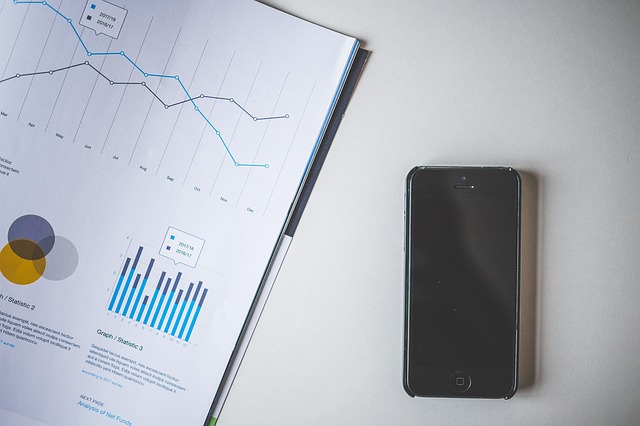 The following four elements continue to be big drivers in the current evolution of digital marketing.
1. Blogs. One of the first established blogging sites, Blogger, launched in 1999 and is mostly responsible for making blogging a mainstream fixture. Used by both businesses, mainstream media and individual users, this was one of the first content development tools that drove the growth and innovation for content marketing. Blogger is still a popular blog host today in addition to WordPress as an option of having a custom built content marketing system integrated into company websites.
Blogs are still very popular and are an important part of any businesses digital marketing plan. Content marketing makes companies relevant, relatable, subject matter experts and allows customer to interact with them in a more personal and familiar way. In addition, well written content with SEO in mind can really influence the visibility and search ability a company experiences. The evolution and importance of the blog continues, as seen by the popularity of micro blogs posted on Instagram and vlogs on YouTube.
2. Mobile Devices. The introduction of mobile devices dramatically changed the digital marketing landscape. Although it's not hard to remember a time when it was easier to look up for information on your computer than it was on your smartphone, that statement does not hold true today. As little as five years ago, most websites were still not optimized for mobile users and interfaces were not designed with the mobile user in mind. In some fields, the arrival of the year 2000 still had some businesses catching up to the idea of having to brand their business online at all let alone also creating a mobile marketing strategy!
As of 2017, smartphones have overtaken personal computers as the primary digital device people use to access online information. This development pushes personalization when it comes to marketing to consumers and also requires businesses to be agile and ready to adapt to the ever changing ways that people are using the computer they carry around in their pocket.
3. Social Media. Once blogging had arrived on the scene, social media was not too far behind. The early introduction of social media was adopted by forward thinking digital users who helped pave the way for social media sites. It wasn't long before social media was being revelled as both reputable and required communication methods.
Once businesses started realizing the popularity and potential that existed in terms of reaching customers through social media, not only did they jump on board, but the social media platforms were adjusted and modified to support digital marketing strategies for business. An original top trend for social media involved creating business pages across social media platforms and this trend continues to evolve as businesses can now use targeted social media advertising, a variety of types of posts, such as live feeds, to connect and engage with their customers.
4. Big Data. One of the things that marketers and business owners have often struggled with is being able to quantify return on investment when it comes to advertising campaigns. While print ads and radio spots can tell you the general audience statistics that you might reach, specific targeted advertising was harder to achieve.
Even at its inception, the digital marketing era offered transparent and trackable results. Data collected from the digital market continues to push huge changes when it comes to real time, quantifiable data! Not only can you target your audience based on some very specific qualifications, but you can run several of those ads at the same time, for a relatively small budget and watch the results come in as they happen. It is pretty impressive! Google Analytics and Facebook Ads Manager are just two of the major players when it comes to providing businesses with digital marketing data that can have a big impact on business planning and execution. As internet marketing experts continue to decipher and analyze the big data digital marketing offers, this can only lead to even more personal and effective advertising, product development and customer service.
What's incredible to think about, is how much change has occurred in the digital marketing field in the last 20 years.  Have you been able to keep up? It can be hard to decipher what digital marketing tools will have the biggest impact on your business and what trends are worth watching and exploring. Measure Marketing is an inbound marketing agency serving Toronto, Mississauga and surrounding areas. Our expert team can work with you and make sure you are at the top of the digital marketing game and help you drive the results you are looking for.
Digital marketing is certainly no longer a strategy that can be ignored and has long since been thought of as only a trend.  In order to successfully operate a business, you need to be firmly entrenched in the digital world.  If you are ready to take your digital strategy to the next level, contact us to set up consultation.