In today's plugged-in society, having a product website is standard for any company that wants to succeed in their industry. To be competitive, you need to be online. However, too many businesses fall into the trap of putting up a website just for the sake of having one. You may have spent a lot of time, money and effort in your newly-launched website, but if it is not converting web traffic into sales, then all of your work is pointless. It is not enough to simply throw something online and hope it translates to sales; you have to be strategic and make that site work for your company. Here are a few things to think about when converting traffic into sales: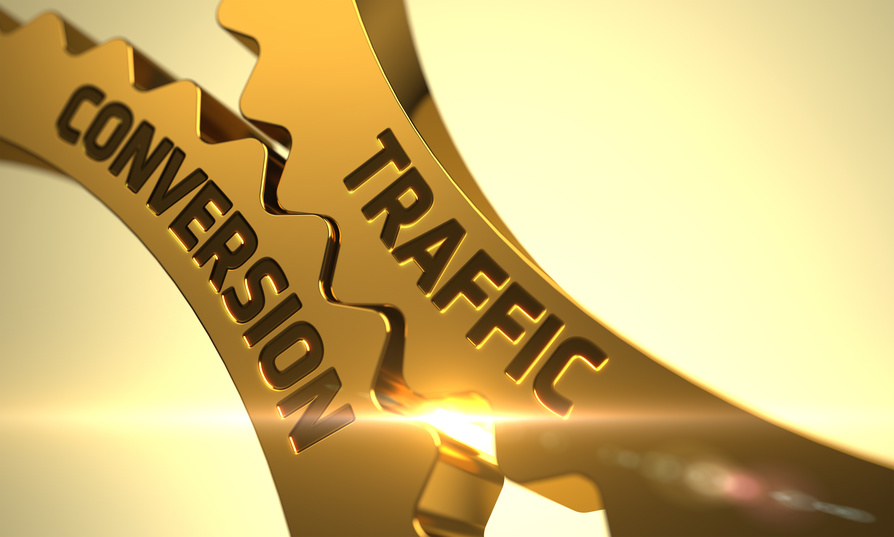 Attention-Grabbing– Customers will spend less than 10 seconds on a landing page before moving on. That is an extremely small window where you can grab their attention. The information on your landing page has to explicitly say what your business offers and clearly state your USP (Unique Selling Point) as succinctly as possible. If you can keep their attention past that initial 10 seconds, you have a much greater shot at conversion.
Look matters– People will judge your workplace if it is messy and unprofessional-looking. The same can be said about your website. If the images don't speak to your targeted audience and the site is poorly designed, people may assume your work to be below par. It may be a lot of work to redesign a website, but putting the effort into a well designed, attractive website will pay off. (pasta-eater.com)
Simplicity– Your message should be simple and easy to understand; so should your website. Be professional, but don't try and get too ambitious. Make sure that anyone can use it. If visitors get lost on your site, they cannot, and will not, buy your product.
Contact Information– Make sure it is easy to find contact details on your site. Put your address, phone number, and email contact on every page. Do not make the user search for it. Of course, make sure you have a link to all of your social media outlets on your webpage.

Testimonials

– If possible, post testimonials of actual customers who have used your products or services. It will go far in convincing potential buyers of your legitimacy and establish trust.
Multimedia– Use different forms of media and formats on your website. Videos are excellent way to convert your traffic into sales. In addition many companies like to support their visitors by proactively placing Live Chat options and there are a variety of paid and free tools available in the marketplace.

Get Professional Help

– Would you treat yourself at home, when you should be seeing a specialist? So why take a DIY (Do It Yourself) approach to your online web presence. Unless you have experience in creating web pages, leave it to the professionals. Hiring a company who has the experience and technical know-how of putting together a good company website is simply the cost of good business in our digital age.
For more information on how you can convert web traffic into sales, please contact us at Measure Marketing. We work towards developing Internet marketing solutions including SEO, social media strategy and marketing, and converting web traffic into sales.
We assist clients in Halton, Peel, York and Durham regions. If you are a business in Toronto, Mississauga, Burlington, Milton, Oakville, Hamilton, Guelph, Markham, Richmond Hill, North York, Brampton, we'd be happy to understand your online marketing goals and help craft a strategic approach. Book a consultation now!