Digital marketing has an ever-changing intellectual landscape with continuous shifts in what's needed from you, the digital marketer. The only way to stay on top of this chimerical "knowledgescape" is to stay informed about the digital marketing world at large. With the near-infinite amounts of content out there and a finite amount of time, it's key to keep yourself focused on content that will make a difference. To help you out, we've compiled a list of blogs worth keeping an eye on:
We've said it before and we'll say it again, at times Google may as well be a divine authority for anyone involved in digital marketing, or arguably for anyone who operates any website at all. This is why you should check Think with Google. (Strattera) Unlike their main blog, which seems mostly self-promotional (you've got to promo however you can, no judgement), TWG is more focused on getting into the meat of things. It focuses more on Google the search engine and less on Google the business.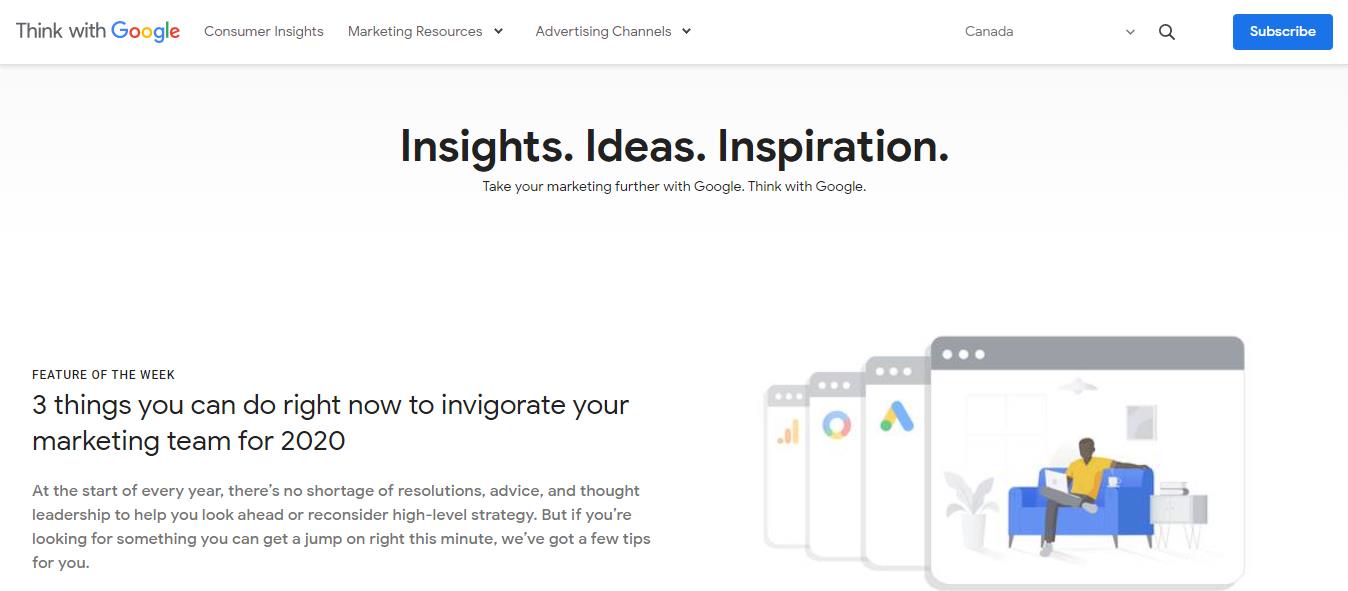 That three-letter acronym that is the key to a long-term digital marketing strategy: SEO. It's a complex subject, and may often scare readers away with the classic fallacy of "oh I'll never understand it, so why should I bother?" Search Engine Journal does a great job of covering SEO related news and topics while still making it accessible to those of us who haven't had extensive study in the Search Engine Arts.
This is a great blog if social is an area of passion for you. They cover social media topics everywhere from technical explanations to thoughtful research pieces. Social media holds such potential for businesses, and seeing what experts have to say is a great way to help you tap that potential.
If you pay close attention to our blog, you may have already known this one was going to be on here. Digital Marketer isn't as focused as the previous three blogs, but it's a great resource because they cover nearly every aspect of digital marketing and they cover it well. They're highly educational, and that's why we've partnered with them! If you're interested in learning more about Digital Marketer besides their blog, don't hesitate to reach out.
5. Go Back to the Source…Again! : HubSpot Blog
HubSpot is another great example of how helpful it can be to see what the people shaping the world of digital marketing have to say. And when it comes to working online, HubSpot is a pretty hefty contender. They have tons of useful articles for topics ranging from a how-to guide, to creating a sales deck, to different games you can play with your team to help teach sales tactics.
6. A Guy Who Does It All: Neil Patel
Measure Marketing is big on thought leadership, and Neil is a great example when it comes to this. He makes it his business to know all there is to know about digital marketing and to put out a sea of wonderful content. Some of us listen to his podcast every day!
Get Out There and Read!
We know you're busy, so to start, we'd suggest you just choose one or two of these blogs to dive into and enrich your knowledge base. But sometimes blogs aren't enough, sometimes you need to talk to someone live. If you find you're needing that, don't hesitate to reach out to us whether it's here or on our social channels. We're always happy to talk!