Happy February! Yes! First month of the year is gone. Once someone said, Time is " Finite" and what better way of looking at this than reflecting on January. Several business owners and organizations put together solid business goals and strategies to meet their goals as the new year embarks, some stay on track and many get drifted. The truth is within a few weeks either priorities outside of working "on" your business hijack your calendar and the focus shifts or other people's agenda becomes yours. Answer these questions and you'll have the answers of how are you designing your business and even your life.
Is your branding online disjointed?
Are you operating in a reactive mode?
You are not even visible online?
Is your voice and story on social channels not crisp and clear?
Your marketing campaigns have no clear intention?
Are your print marketing and online marketing working in silos?
Do you think about sending your newsletter the night before?
Are you spending money on a lot of different marketing techniques and are unsure which one is working for you?
And of course, your website doesn't make you money? At least not yet…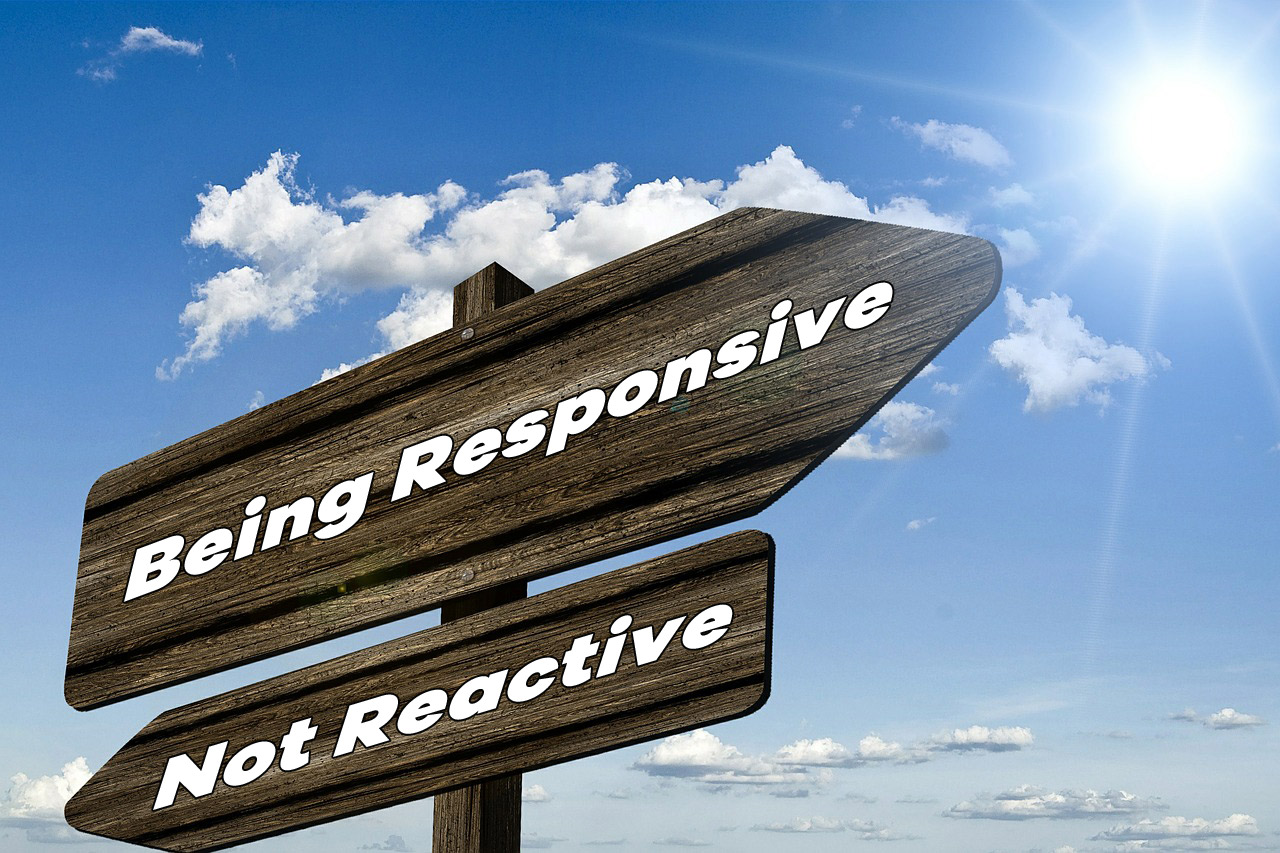 Essentially you are in a reactive mode and are just spraying and praying that there will be something miraculous that might happen to generate more qualified leads. And this is not just impacting your business sales but it's taking away the peace of mind in your personal life? I wish there was a simple, quick formulae to fix all of the above and turn into more leads, more visibility and more sales. However, there are 3 steps that I want to share with you so that you are more responsive and not reactive. But before I share those, just want to qualify that there's a difference between marketing and sales.
Marketing is PASSIVE and a sale is ACTIVE. And the truth is, marketing does drive sales.  So, if you want to increase your sales over the next 12 months you are perhaps a bit behind but it's never too late and you must start planning your marketing campaigns now!
So, what's your first step in making sure you are no longer reacting, but rather responding:
First, create a Marketing Plan & define the outcomes you expect from your marketing initiatives.
Second, identify and define the Marketing Tactics that align with your goals.  From an online marketing prospective, these tactics could be advertising on Facebook, or Google, or creating compelling content – perhaps investigate how to send a monthly newsletter or refresh your website.
And third, determine who is on your core team to help you market more effectively. Do you have remarkable resources in-house or are you going to find a reliable marketing partner to execute your strategy?
After all, it's YOUR BRAND and you don't want to leave it to a few freelancers.  You are serious about your business and you need a professional to partner. Whatever the case may be, just remember the old saying, "If you fail to plan, you are planning to fail".
The bottom line is: you must fuel your marketing to get to your sales goal. Need help? Book a consultation  to learn, how we can fill the gap and Fuel your on-line marketing with the right strategies and tactics to achieve the winning outcome. Essentially help you get to the right audience.
Our clients constantly tell us that they brought us on board because they sensed us as a reliable, result oriented online marketing team without the costs associated with a full-blown marketing department. See what one of our clients said recently about us for their SEO campaign – Watch the Video
Let's talk, because we might be a good fit! Simply call us or book your appointment.