Here at Measure Marketing, we can't help but be excited for the New Year and all the exciting changes that continually appear in the digital marketing world.  As an inbound marketing agency and social media experts who serve a wide range of Toronto area clients, we are constantly learning and staying on top of the tools and trends that will support our client's success.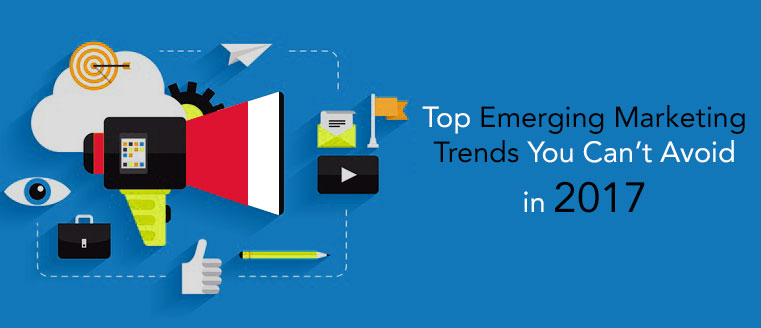 In order to look forward into 2017 and determine what marketing trends will be indispensable for the growth and success of businesses, we should also have a look back at the most popular trends from 2016.
Mobile continues to dominate as the digital consumer platform of choice.
The biggest social media growth came from Instagram with Facebook still being the most popular platform.
Inbound marketing and content creation continues to drive the way customers want to interact with businesses – engagement and communication vs. being marketed to.
Pay Per Click (PPC) on Facebook and Google remain top marketing options for reaching your ideal customers.
Did your business embrace the driving trends in 2016?  If you are still struggling with making digital marketing work for your business, the best advice we can give is to seek help. The digital marketing world has many advantages (even for the smallest businesses) but it can be overwhelming. Having experts in your corner can really be a game changer when it comes to business growth.
Marketing In 2017
While the trends and digital tools listed above will continue to be important in 2017 (and should be integrated into your digital marketing strategy), there are even more opportunities to interact with your customers if you embrace social and live videos this year.
According to Hootsuite, Facebook and Snapchat have surpassed 8 billion daily video views and YouTube's 1 billion-plus users are watching hundreds of millions of hours of online video every day.  That is a lot of eyeballs!
Video is a great way to shrink the distance between yourself and your customer. Today's consumer wants to know that they can trust you, that you are a resource for them and is invested in their needs and wants. Using live video or social video allows you to build that relationship they are interested in and have a higher level of conversation.
So, what is the difference between live video and social video?
Live video is real time engagement (no editing) and should feel like a conversation between you and your audience.
Social video is digital content that is designed to be shared through social channels and is not necessarily live.
The good news about video is that anyone can take advantage of the marketing power it offers.  And honestly, if you ignore the importance of video when marketing to the consumers of today, you can be sure you'll have competitors using the platform and enticing your customers!
How to Incorporate Video into Your Digital Marketing Plans
We hope that your business already has a solid social media plan.  Social media videos and live videos can be built into what is already working for you and enhance your level of engagement with your audience.
When getting started with videos for your business, some of the best places to start are:
Telling your brand and business story
Showing the hidden side of your business – inside look into company culture or a day at work
Answering customer questions or provide product support
Creating 'how-to' videos that show customers how best to use your products or how make or fix something related to your business or what your customers would be interested in
Are you ready to incorporate the power of video into your marketing and social media plans this year?  Measure Marketing can help you decipher and understand what you need to know while helping you build a strategy that will provide the ROI you are looking for.  Start the year off strong and contact us to get started!